Back to school and back to work have you looking for some simple, satisfying, and on-the-go meals? Look no further! Check out these delicious recipes-in-a-jar made for all meals of the day.
Breakfast
Carrot Cake Overnight Oats via The Foodie Dietitian
Kefir Overnight Oats with Frozen Fruit via The Traveling Dietitian
Caramel Pumpkin Overnight Oats Via Snacking in Sneakers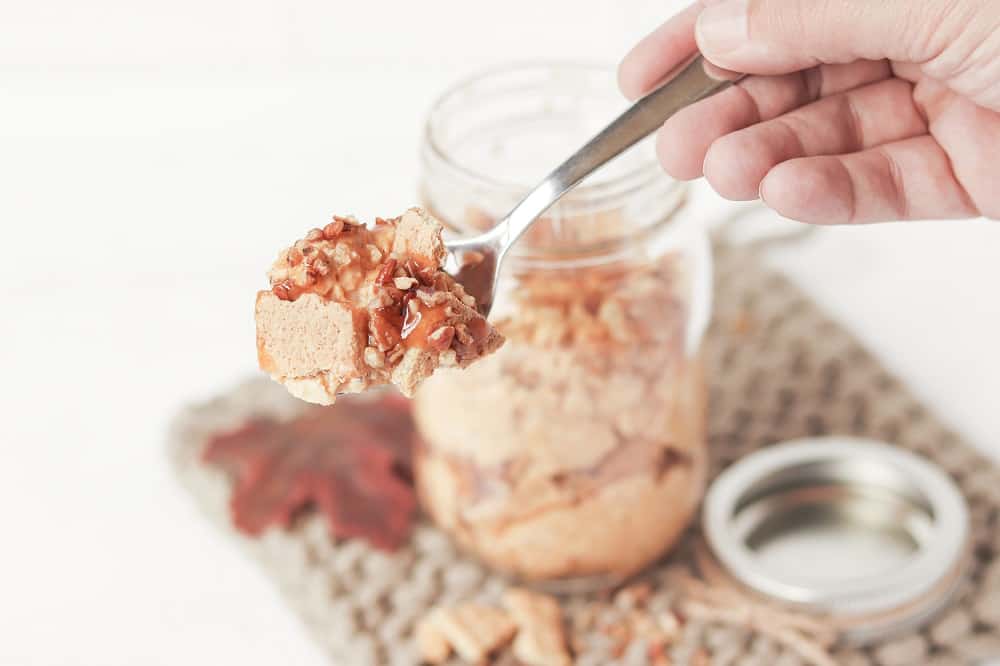 Chocolate Peanut Butter Overnight Oats with Banana via Fannetastic Food
Strawberry Overnight Oats with Coconut Milk via Leanne Ray
Pumpkin Apple Overnight Oats via Make Healthy Easy
Overnight Barley Breakfast Bowl with Maple via Amy Gorin Nutrition
Chocolate Coconut Milk Chia Pudding via Bucket List Tummy
PB Banana Breakfast Chia Pudding via Nutrition Starring You
Orange Creamsicle Overnight Oats via Nutrition Twins
Sweet Potato Breakfast Parfait via Shaw Simple Swaps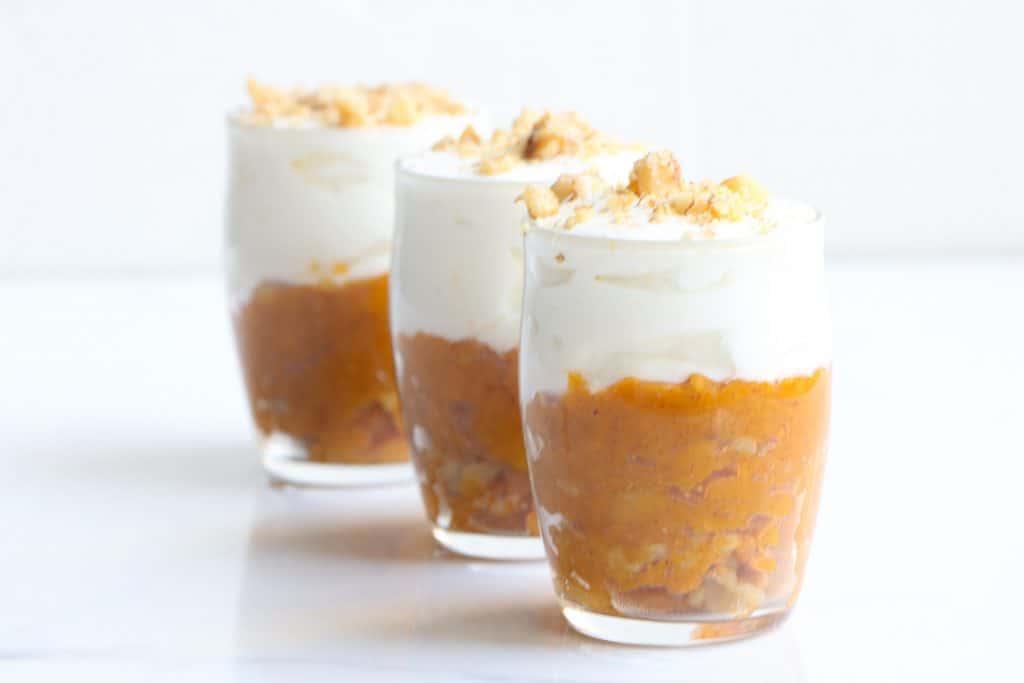 Blueberry Lemon Overnight Oats via Kiss in the Kitchen
Breakfast Quinoa Jars via The Nutrition Adventure
Chia Walnut Pineapple Parfait via Dietitian Jess Nutrition
Lunch/Dinner
Grilled Hoisin Steak Salad via The Nutrition Adventure
Greek Mason Jar Salad via Rebecca Bitzer and Associates
Mason Jar Kale Barley Salad with Turmeric Vinaigrette via Sharon Palmer
Thai Quinoa Salad with Peanut Miso Dressing via Leanne Ray
Mason Jar Vegetarian Ramen Soup via The Domestic Dietitian
Mason Jar Veggie Frittata via Mama Knows Nutrition
Salmon and Quinoa Mason Jar Salad via Delicious DD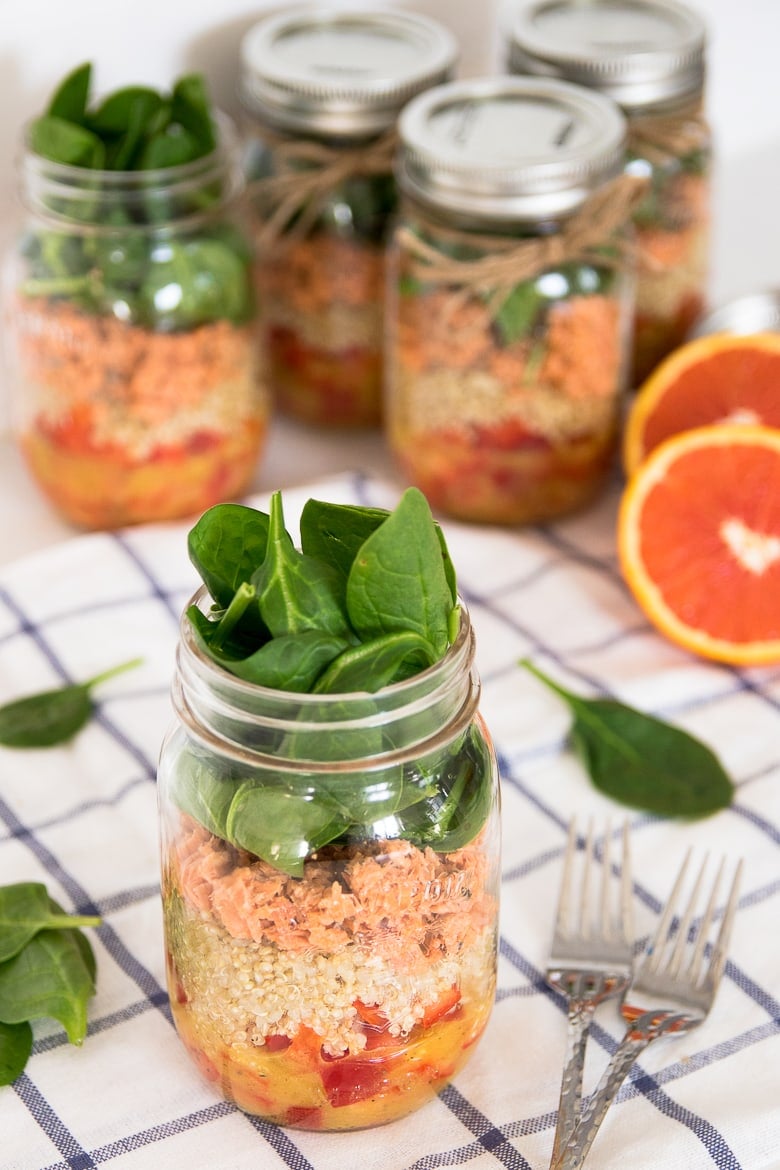 Mason Jar Kale Salad via Fannetastic Food
Dessert
Vegan Gluten-Free Black Forest Trifle via The Foodie Dietitian
Peanut Butter Mug Cake via Hungry Hobby
For more recipe round-ups just like this list of Mason jar recipes, check out these below:
If you liked this round-up be sure to save it on Pinterest for later!